Restaurant
With an emphasis on friendly service, it's a welcoming place to relax and enjoy a meal in a beautiful setting.
Clubhouse Restaurant
Back dropped by the Remarkables Mountain Range, Jack's Point Clubhouse Restaurant is a truly authentic and unique destination from which to experience Queenstown's stunning scenery.
The Clubhouse is surrounded by Jack's Point Golf Course, which is billed as one of the world's most spectacular golf courses and is situated on the edge of Lake Tewa. Jack's Point Clubhouse Restaurant is open daily, with coffee, fresh baking and sweet treats available throughout the morning, and lunch available from 11.30am, and open for dinner on Friday nights.
The menu focuses on fresh, seasonal New Zealand produce, with local beers on tap and an extensive wine list. Explore the menu below.
With an emphasis on friendly service, it's a welcoming place to relax and enjoy a meal in a beautiful setting. Book online below.
jack's blend granola, tamarillo, local honey, yoghurt
14
house baked bread, lemon curd, house preserves, cultured butter
9
bacon and egg roll, house baked bread, smoked cheddar, spinach, onion jam
14
spring asparagus, five seed bread, poached egg, hollandaise
19
house smoked salmon, kelp waffle, pickled cucumber, dill crème fraiche
23
scrambled eggs, njuda, sourdough toast
19
marbled potato, corned beef, fried egg, parsley, mustard
21
house baked sourdough, cultured butter
10
parmesan beignets, local honey, thyme
8
spiced southern calamari, ponzu mayo, pickled cucumber, chili
18
cured big glory bay salmon, mandarin, radish, fennel pollen
21
nevis garden beets, straciatella, pear, walnuts
21
------
wild shot venison tartart, ruby kraut, bluebuerry, tarragon, kumara crisps
22
------
market fish, kelp butter, nevis garden leeks, marble potatoes
32
Ink parpadelle, green lip mussels, nduja, fennel
30
roasted chicken oysters tartine, asparagus, mushroom, egg yolk jam
28
corned beef cheek, onion cream, spring carrots, mustard
32
jerusalem artichoke, purple sprouting broccoli, romesco, ricotta salata
26
Brussels, pine nuts, caper, raisin
12
Cosberg salad, radish, buttermilk ranch
12
Hand cut chips, rosemary salt
8
Chocolate nemesis, cacao, malt caramel & ice cream
15
Winter pear, tarte tatin, cider & spice ice cream
15
Buttermilk pannacotta, gingerbread, tamarillo
15
Cheeses selection of one 14, selection of three 36
Windsor Blue, Oamaru, Cow
Ramara washed rind brie, Kapiti, Cow
Pinot soaked aged cheddar, Gibbston Valley, Cow
Amisfield Brut Méthode Traditionelle 2015 Central Otago, orange peel, paw paw, crisp dry finish 18g | 80b
Laurent-Perrier NV Champagne delicate, fresh and complex, notes of citrus fruit 140b
Laurent-Perrier Rosé Champagne pink, lush and generous, notes of bright raspberry 210b
Amisfield Sauvignon Blanc 2018 Central Otago, pink grapefruit, passionfruit, defined mineral finish 13g | 50b
Dogpoint Sauvignon Blanc 2018 Marlborough, citrus, dried herbs, fresh acidity 15g | 60b
Amisfield Fumé blanc 2016 Central Otago, rich tropical fruit, intriguing complex palate 18g | 80b
Amisfield Lowburn Terrace Riesling 2017 Central Otago, medium sweet, long crisp finish 13g | 50b
Amisfield Dry Riesling 2017 Central Otago, vibrant citrus blossoms, clean, dry, refined minerality 13g | 50b
Amisfield Pinot Gris 2018 Central Otago, spicy ripe pears and quince, subtle french oak 15g | 60b
Millton Riverpoint Viognier 2015 Gisborne, poached pears, red capsicum with a mineral edge 15g | 60b
TW Reserve Chardonnay 2015 Gisborne, stonefruit, apple & vanilla oak with a silky mid palate 16g | 65b
Nanny Goat Chardonnay 2018 Central Otago, layered citrus, stonefruit, toasted cashew, spicy french oak 80b
Dog Point Chardonnay 2016 Marlborough, ripe white stonefruit, struck flint, spicy oak flavours 19g | 90b
Pyramid Valley Lions Tooth Chardonnay 2014 Canterbury, stone fruit, ginger, complex & lengthy 320b
Gotas de Mar Aalbarino 2016 Rias Aixas, steely acidity, peach & stone minerality, ginger & herb aromas 14g | 55b
Amisfield Noble 2018 Central Otago, aromas of pear & elderflower, honey, caramelised peach 80b | 18g
Amisfield Pinot Noir Rose 2018 Central Otago, pomegranate, watermelon aromas, red berries, sorbet notes 15g | 60b
Rameau d'or Rose 2017 France, floral, strawberry aromas, berries, dry lingering finish 16g | 65b
Lake Hayes Pinot Noir 2016 Central Otago, vibrant red fruits, silky tannins, fine acidity 60b
Amisfield Pinot Noir 2016 Central Otago, sweet red cherry, mulberry & plum, light, subtle oak 18g | 80b
Kusuda Syrah 2014 Martinborough, plums & blackberry preserves with black pepper & liquorice 180b
Amisfield RKV Reserve 2015 Central Otago, fine tannins, dark berries & red fruit intertwined with delicate spice 170b
Amisfield Breakneck 2016 Central Otago, full bodied, floral, cherry & spice with complexity & intensity 130b
Rockbare Shiraz 2016 Mclaren Vale, juicy plum, blueberry compote, notes of cedar, vanilla & spice 16g | 65b
Quarter Acre Syrah 2016 Hawkes Bay, complex palate of dark berries, plum, hint of thyme and pepper | 80b
Papa Luna GSM 2014 Calatayud, Spain, lifted aromas of raspberry, black cherry, pepper, herbs, vanilla 16g | 70b
Redmetal Merlot Cab Franc 2015, Hawkes Bay, bright and fruity bouquet, ripe fruit, christmas cake spices 16g | 70b
Muddy Water Pinotage 2016, Waipara, vibrant palate of bold fruit underpinned with gamey flavours 23 g | 110b
Trinity Hill Homage Syrah 2014 Hawke's Bay, densely concentrated, expressive dark fruit, earthy spice 250b
Ransom Malbec 2014 Matakana, full bodied, rich, spicy palate, black cherry & plum 19g | 85b
Paritua 21·12 2013 Hawke's bay, Bordeaux blend, rich, complex, dark berry, cedar & liquorice 200b
Glennfiddich 18 year old Speyside, Orloso sherry & bourbon cask | 22
Glenndronach 18 year old Highland, Allardice sherry cask | 20
Talisker 10 year old Isle of Skye, American oak casks | 18
Lagavulin 16 year old Islay, Bourbon casks | 18
Balvenie double wood 12 year old Speyside, American oak & sherry casks | 16
Johnnie Walker Black Label Speyside, blended Scotch | 12
Jameson Irish Whisky Cork, blended Irish Whisky | 10
Canadian Club Canada | 10
Jack Daniel's Tennessee, American Whisky | 10
Makers Mark Kentucky, Bourbon | 12
Hennessy France, Cognac | 13
Black Robin Chatham Islands | 10
Reid + Reid Martinborough | 11
Source Cardrona Valley | 12
West Winds the Sabre Margaret River | 12
El Dorado 5 year old Caribbean, gold | 10
Stolen Caribbean, white | 10
Kraken Caribbean, spiced dark | 10
Plantation Pineapple Stiggins' Fancy Caribbean, pineapple | 12
Arette Anejo Mexico, | 11
Patron Silver Mexico | 16
Aperitive & Liqueur Baileys Ireland | 10
Amaro Montenegro Italy | 10
Rose Rabbit Orange Liqueur Cardrona | 12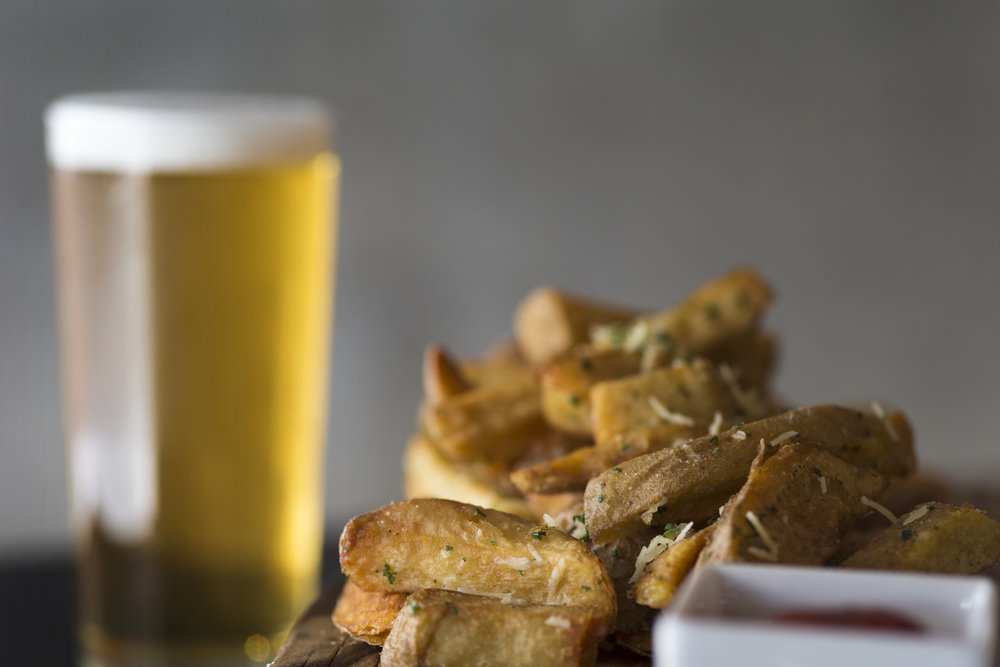 Relax with your friends and family over breakfast, lunch, morning coffee, or enjoy a quiet afternoon drink any day of the week.
Book a table online
To book a table for more than 8 people or to speak to our restaurant team phone +64 3 450 2050 or email restaurant@jackspoint.co.nz
Current trading hours
8am to 11am - Breakfast
12pm to 3pm - Lunch
3pm to 5pm - Snack menu available
Fridays - open for Dinner
Follow us on Facebook, Instagram and Twitter.